Receive Faith for Healing Online
About The Author
Michael is the founder of christian-faith.com and New Hope TV, is married to Marilena, has two girls, is a former school teacher in Australia, does business at times, and pastors a small home church. Support Michael's mission work here - paypal link.
Free Bible Meditation App
Get our Free Bible Meditate app. You can search themes, play verses repetitively, shuffle, build custom playlists. Learn more.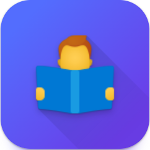 .
Telegram Prayer and Ministry Group
Join Michael's Prayer and Ministry Group on Telegram.